Chief Executive Officer's Message
Rohan Ladduwahetty - C.E.O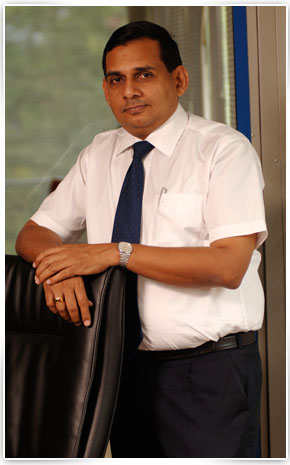 "One of the greatest pleasures in life is enjoying the perfect cup of tea. That is just what we wish for our customers as they enjoy their pick from the Aura range of teas. In bringing our customers pure Ceylon tea, we place customer satisfaction and well being as our highest priority: and having identified the natural health benefits provided by tea, our teas are made and packed to retain flavour and all natural antioxidants.
Bringing together quality resources, industry knowledge, managerial expertise, financial capability, and operational skills we've served and continue to serve many a global client, with high quality packeted teas as well as bulk teas. Our own flagship brand Aura, comes in a range of specialty teas that offers associated health benefits to tea lovers around the world.
Leveraging on synergies across the Almar group for the delivery of superior teas, we are a responsible and informed group which upholds ethics and integrity. We are committed to corporate and social responsibilities and provide welfare services to all staff members and plantation based communities. In our effort to go green, in giving back to the environment, we've adopted eco-friendly processors at plantations and international standard practices at all factories.
We live the vision of 'building the future with strategic diversification', identifying opportunities that best suite our aim of providing high quality products and services locally and internationally. I am confident that in our ability to recognize and draw on these prospects that contribute to developing and strengthening Almar group, we offer our partners, suppliers and employees, a positive experience with Almar.
I believe we've come a long way with our experience and capabilities in providing the best of Ceylon tea. And I invite interested companies located across the continents, to partner with us in marketing our speciality brand as well as in our providing requisite services for the production of their own tea brands, or in the supply of bulk teas to the world."